Big-5 Kalahari Conservation Experience
Big-5 Kalahari Conservation Experience
Experience conservation in SA's largest private Big-5 reserve -Malaria Free
Innifalið
Matur, Drykkir, Gistiaðstaða, Samgöngur
Big-5 Kalahari Conservation Experience
Big-5 Kalahari Conservation Experience
Experience conservation in SA's largest private Big-5 reserve -Malaria Free
Innifalið
Matur, Drykkir, Gistiaðstaða, Samgöngur
Enjoy a safari while contributing to conservation in this unique Eco-Tourism initiative! Explore the largest private Big-5 game reserve in South Africa. This 240 000 acre malaria-free reserve is hidden in South Africa's Kalahari Desert and offers some of the best opportunities to witness many of Africa's most threatened and endangered species. The reserve formed thirteen years ago with the goal of returning the Kalahari to its former glory by creating one massive free-roaming ecosystem. The reserve currently accommodates a significant part of South Africa's wild dog population and a fascinating vulture breeding project! This project provides the reserve with the necessary hands to conduct much needed field work! Our activities include game counts, predator research, vegetation surveys, anti-poaching and much more! Together, these are the very tools needed for the reserve to ensure a balanced ecosystem is maintained. Our goal is to create International ambassadors for conservation by educating guests on the problems facing Africa's wildlife, and providing the rare opportunity to participate in conservation efforts. From incredible night skies and black maned lions, to cheetahs and elusive pangolins.. Prepare yourself for a true conservation experience in Africa! The funds raised by this project help tremendously to keep this reserve running and the animals safe!
Allir gestgjafar verða að fylgja leiðbeiningum útbúnum í samráði við World Animal Protection.

Umhyggjusamir og sérfróðir gestgjafar

Lærðu af líffræðingum, náttúruverndarsinnum, bændum og öðrum.

Sjáðu meira en 300 dýrategundir, allt frá alpaka til sebrahesta.
After spending the past five years involved in South Africa's wildlife conservation efforts and placing guests on the forefront of the ongoing rhino poaching crisis, I have put together a new and unique adventure that offers guests an unparalleled opportunity to learn more about the challenges facing wildlife conservation in Africa. I believe that the single biggest issue facing African conservation is the lack of understanding of the real issues that face conservationists on the ground. This "hands-on" experience is designed to educate you on these misapprehensions and have guests leave as ambassadors for wildlife conservation in Africa. This is an Adventure Safari that offers you the chance to give something back whilst still enjoying your safari in Africa. I believe that this is the ultimate form of eco-tourism!

6 morgunverðir, 5 kvöldverðir, 5 hádegisverðir, snarl

Vatn, te, gosdrykkir, ávaxtasafi, kaffi

 hús: 6 gistinætur

 utanvegar: 7 ferðir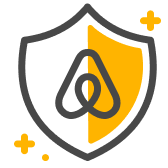 Öryggi gesta
Öll ævintýri samræmast viðmiðum iðnaðarins. Við hófum samstarf við Adventure Travel Trade Association, leiðandi sérfræðinga í ævintýraferðum, við mótun starfsvenja og öryggisviðmiða.
Hægt er að afbóka hvaða upplifun sem er innan sólarhrings frá bókun til að fá fulla endurgreiðslu.
Haltu öllum samskiptum innan Airbnb. Til að gæta öryggis greiðsla þinna skaltu aldrei millifæra fjármuni né eiga í samskipum utan vefsíðu eða apps Airbnb.
Allt að 8 gestir frá og með 18 ára aldri geta tekið þátt. Í þessari ævintýraferð verður tekið hóflega mikið á. Please make sure that your travel insurance policy covers you for working with wild animals in South Africa, and helicopter transport in the…
Þú þarft að taka mynd af þér sem passar við myndina á skilríkjunum þínum. Þetta er til þess gert að Airbnb geti staðfest hver tekur í raun þátt í upplifuninni. Þú þarft aðeins að gera þetta einu sinni.
Travel Insurance is mandatory for all guests, and must allow for medical evacuations! South Africa uses two and three pin plugs on a 220V/15amps (USA:110V) electrical standard. Adapter plugs are available for purchase at the airport. There are laundry facilities at the camp.
7 daga ævintýraferð
Big-5 Kalahari Conservation Experience