Slow Food Galapagos Conscience Travel
Slow Food Galapagos Conscience Travel
Island hop around Galapagos for wild, up-close encounters with the locals!
Innifalið
Matur, Gistiaðstaða, Samgöngur, Búnaður
Slow Food Galapagos Conscience Travel
Slow Food Galapagos Conscience Travel
Island hop around Galapagos for wild, up-close encounters with the locals!
Innifalið
Matur, Gistiaðstaða, Samgöngur, Búnaður
During our 6-day adventure through the Galapagos Islands, we'll be supporting the local farms, restaurants, and hotels that encourage sustainable practices. All the while with local guides and local Slow Food members. With some time to explore on your own, as well. You will sleep with the tortoises at the Monte Mar tortoise reserve, drink fresh coffee from their bio-dynamic coffee project, harvest ingredients at Huerta Luna permaculture farm, taste fresh ceviche and wild goat, catch fish that we'll eat onboard a private yacht, and enjoy a tasting menu at Anker Mar to Table, the most innovative restaurant in Galapagos! When we're not feasting, we'll kayak, snorkel, paddle-board, hike, sail, and enjoy sugar sand beaches. What will you see? Giant Galapagos tortoises, of course, blue-footed boobies, frigate birds, sea lions, Darwin's finches, white-tip sharks, and maybe even some Galapagos penguins!
We are a couple of locals that really care about our islands and we treat our guests like friends and family. We have been leading community-based tourism efforts for 10 years here in the Galapagos Islands. Check out our stellar Galapagos Alternative reviews on TripAdvisor. :) Since starting our local Slow Food chapter and connecting with Airbnb at Terra Madre in Italy, we have developed a Slow Food-inspired multi-day experience that allows you to make a positive impact during your visit to the islands by supporting local farms and the restaurants and hotels that encourage sustainable practices. We are always looking for unique experiences so our guests can have an authentic connection with nature, the culture, and the people..and what better way than through food? Of course you will get to meet all the wild natives too...
Í samstarfi við Slow Food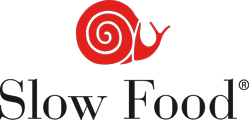 Þessi upplifun er gerð í samræmi við meginreglur Slow Food varðandi gómsætan, samfélagslega ábyrgan og vistfræðilega sjálfbæran mat.
Slow Food eru grasrótarsamtök sem stofnuð voru árið 1989 til að vega á móti skyndibitamenningunni og til að koma í veg fyrir að staðbundnar hefðir og matarmenning hverfi. Frá því að samtökin voru stofnuð hafa þau vaxið og eru nú orðin að alþjóðlegri hreyfingu sem vinnur að því að tryggja aðgengi allra að góðum og hreinum mat sem framleiddur er á sanngjarnan hátt. Framlag þitt, auk þess að styðja gestgjafann, mun hjálpa Slow Food í verkefnum um allan heim við að styrkja samfélag á hverjum stað, kynna handverksbændur og -framleiðendur og styðja skólagarða og menntunarverkefni.
Þetta er upplifun með félagsleg áhrif og Slow Food fær 100% af því sem þú greiðir fyrir upplifunina.

5 morgunverðir, 5 hádegisverðir, 4 kvöldverðir, 1 smakkmatseðill, snarl

 villa: 7 gistinætur,  hótel: 7 gistinætur

 bátur: 3 ferðir,  rúta: 2 ferðir,  bíll: 2 ferðir

Íþróttabúnaður, öryggisbúnaður, útivistarbúnaður, annað
We'll start and end our journey at Seymour Airport on Baltra Island in Ecuador's Galápagos National Park. We'll travel 3 hours to Santa Cruz island, then visit North Seymour and Pinzón islands. Flight to Galapagos are not included.
Hægt er að afbóka hvaða upplifun sem er innan sólarhrings frá bókun til að fá fulla endurgreiðslu.
Haltu öllum samskiptum innan Airbnb. Til að gæta öryggis greiðsla þinna skaltu aldrei millifæra fjármuni né eiga í samskipum utan vefsíðu eða apps Airbnb.
Allt að 6 gestir frá og með 8 ára aldri geta tekið þátt. Í þessari ævintýraferð verður ekki tekið mikið á. Guests should know how to swim. Snorkel experience is nice but not required. Bring a reusable water bottle and reject single-use plastics…
Allow at least two hours before your flight for processing. Pre-check your bags at bio-control and get your TCT card ($20) before checking in for your Galapagos flight. These are two different counters. Have passports and $100 cash ready for Galapagos National Park entrance fee.
6 daga ævintýraferð
Slow Food Galapagos Conscience Travel