Wild Horse Interaction and Observation
Wild Horse Interaction and Observation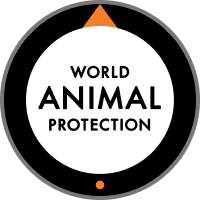 Leiðbeiningar útbúnar í samráði við World Animal Protection
Í bið til og með 30. apríl. Til að vernda heilsu samfélags okkar er gert hlé á öllum upplifunum Airbnb vegna kórónaveirunnar (COVID-19). Opnaðu hjálparmiðstöðina fyrir nýjustu fréttirnar áður en þú bókar.
Wild Horse Interaction and Observation
Wild Horse Interaction and Observation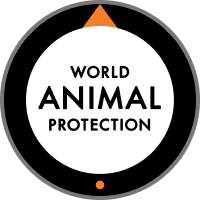 Leiðbeiningar útbúnar í samráði við World Animal Protection
Í bið til og með 30. apríl. Til að vernda heilsu samfélags okkar er gert hlé á öllum upplifunum Airbnb vegna kórónaveirunnar (COVID-19). Opnaðu hjálparmiðstöðina fyrir nýjustu fréttirnar áður en þú bókar.
EXPERIENCES ARE BY RESERVATION ONLY and CAN BE TAILORED TO YOUR INTERESTS, DATES AND TIME FRAME. (While there are times listed, please message me to set your specific time and date.) Our experience runs 2 hours. **We need a minimum of 2 Guests **All of our Tours are listed as "Private" however, we take up to 6 guests. So if you book for 2 people, be aware there could be other people on your tour. IF you want it to be completely private, then you need to book all 6 spaces. PLEASE CONTACT US (Call or Text Traci 310-701-1033) TO DISCUSS DETAILS FOR YOU PERFECT EXPERIENCE and then we will open up your chosen date and time on the Airbnb calendar on this site and help you to book here. ACTIVITIES TO CHOOSE FROM (Experiences typically include 2) : * Helping to feed our horses from our feed trucks (or just riding along)...morning option only. * Touring our herds, learning about horse behavior and communication and herd dynamics in the wild and having the unique experience of observing and interacting with them in a natural, free-ranging environment. This can also include a picnic in the pasture (with your own food/drink items). Plenty of time for photos and questions. * Watching our trainer work with wild horses to get them gentled for possible adoptions. OUR PROGRAMS DO NOT INCLUDE ANY KIND OF HORSEBACK RIDIN
Allir gestgjafar verða að fylgja leiðbeiningum útbúnum í samráði við World Animal Protection.

Umhyggjusamir og sérfróðir gestgjafar

Lærðu af líffræðingum, náttúruverndarsinnum, bændum og öðrum.

Sjáðu meira en 300 dýrategundir, allt frá alpaka til sebrahesta.
I am a lifelong horsewoman and have been affiliated for over 6 years, in one way or another, with Lifesavers Wild Horse Rescue / Wild Horse Canyon Sanctuary which has been successfully rescuing horses as a non-profit for over 20 years. We occupy 1000 acres with 100's of horses. We have been offering experiences for over 10 years utilizing our horses, our property and our expertise with programs of Wounded Warriors, Women's Empowerment etc...and now would like to extend that to "farm and nature" type experiences. We also have The Lodge at Wild Horse Canyon listed on Airbnb to offer for rent.
Lifesavers Wild Horse Rescue
Lifesavers Wild Horse Rescue is home to several hundred mostly "previously wild" horses in need of a safe place to reside due to being removed from their [wild] homes for one reason or another. We provide gentling and training for those which show qualities in line with the potential to become ride-able and eventually to be adopted out. And we provide lifelong sanctuary for those who don't.
Þetta er upplifun með félagsleg áhrif og Lifesavers Wild Horse Rescue fær 100% af því sem þú greiðir fyrir upplifunina.
Yfirlitshluti til að fara yfir síður
Guests will meet at our Wild Horse Headquarters and Store located on the main road in Caliente (Twin Oaks), CA and we will venture out from there either in UTV's or trucks onto Sanctuary wild lands or down to the Ranch Keyhole or Lodge (for feeding / training activities). Typically some time will also be spent on foot.
Hægt er að afbóka hvaða upplifun sem er innan 24 tíma frá bókun til að fá fulla endurgreiðslu eða allt að 7 dögum áður en upplifunin hefst.
Haltu öllum samskiptum innan Airbnb. Til að gæta öryggis greiðsla þinna skaltu aldrei millifæra fjármuni né eiga í samskipum utan vefsíðu eða apps Airbnb.
Allt að 6 gestir frá og með 18 ára aldri geta tekið þátt. No children under the age of 12. Guests should be comfortable in a remote wilderness location.
Þú þarft að taka mynd af þér sem passar við myndina á skilríkjunum þínum. Þetta er til þess gert að Airbnb geti staðfest hver tekur í raun þátt í upplifuninni. Þú þarft aðeins að gera þetta einu sinni.
Closed Toed Shoes or BOOTS
We offer a remote and unique wilderness experience of solitude and beauty on our wild horse sanctuary. Feel transported to another place and time far away from today's hurried hustle and bustle life.
Wild Horse Interaction and Observation