SURF Lessons All Ages, Gipsy Riders!
SURF Lessons All Ages, Gipsy Riders!
SURF Lessons All Ages, Gipsy Riders!
SURF Lessons All Ages, Gipsy Riders!
This is an ideal surf day experience for beginners to surfing! We also provide lessons for first time surfers, intermediate or advanced. If you are a beginner we will introduce you to the basics of surfing and get you riding almost always on the first day and of course, have a lot of fun. If you are at an intermediate or advanced level, we will take your surfing to the next level. We will fine-tune your technique, wave-usage, and maneuvers to help you get the most fun and progression out of this experience. We will meet at Zurriola beach in San Sebastian or in Hendaye beach. Then we will bring you to the best waves and tides according to your level and wave conditions. We will first explain the basic movements on the beach and answer any of your questions. We will teach you how adapt to the ever changing beach breaks in various surf spots. You will learn about the currents, tides and most importantly, how to catch the waves! You will have a choice of the best available equipment there is for your level. We offer our guests wetsuits, surfboards, healthy snacks, cold drinking water, changing closet and shower to rinse off.
Stephanie / Gipsy Riders Surf
Co-host Surf Instructor Borja 'Vikingo' has been surfing for 30 years, most of his life. Surfing is his passion. He has surfed all over the world and loves teaching his passion to others. He also loves skateboarding and snowboarding and so can bring these related skills into his teaching Borja is a native of the Basque Country and so knows all the best secret surf spots. He is a professionally certified instructor with the organization ʻNational Surfing Coach Spain' and has been teaching for 10 years in various top surf schools in the Basque territory. Lessons in English, Spanish and Basque.
Í samstarfi við World Surf League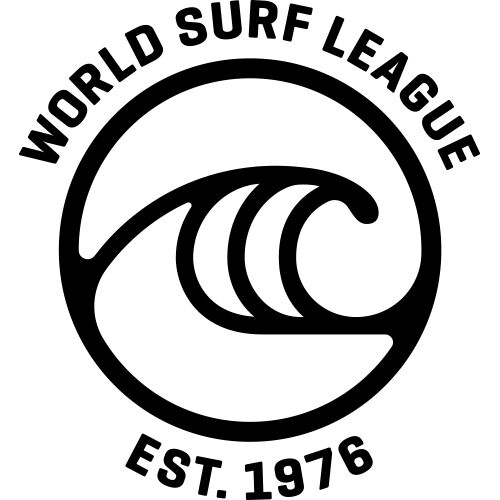 Samþykkt af Alþjóðabrimbrettasambandinu
Þessi upplifun er sérstaklega valin af WSL þar sem heimsins bestu brimbrettakappar halda til.
Alþjóðabrimbrettasambandið (WSL) fer með stjórn atvinnukeppni á brimbrettum og heldur utan um alþjóðleg mót karla og kvenna á stuttborði (shortboard), langborði (longboard), risaöldum (big wave) og nýliðakeppni og hefur auk þess krýnt heimsmeistara síðan 1976. Meira en 2.500 af bestu brimknöpum í heimi eru meðlimir og aðdáendur eru í milljónatali um víðan heim. WSL styður bæði við atvinnumenn og nýliða og segir að heimurinn verði þeim mun betri eftir því sem við verjum meiri tíma í vatni.

Surfboards & Wetsuit
Yfirlitshluti til að fara yfir síður
We will meet at Zurriola beach in San Sebastian or in Hendaye beach. We will surf according to wave conditions and to your Surf level. We provide a top notch Surf Experience, with all amenities and the best available equipment in the market.
Hægt er að afbóka hvaða upplifun sem er innan sólarhrings frá bókun til að fá fulla endurgreiðslu.
Haltu öllum samskiptum innan Airbnb. Til að gæta öryggis greiðsla þinna skaltu aldrei millifæra fjármuni né eiga í samskipum utan vefsíðu eða apps Airbnb.
Allt að 5 gestir 5 ára og eldri geta tekið þátt.
Þú þarft að taka mynd af þér sem passar við myndina á skilríkjunum þínum. Þetta er til þess gert að Airbnb geti staðfest hver tekur í raun þátt í upplifuninni. Þú þarft aðeins að gera þetta einu sinni.
You need to know how to swim and be ready to surf and have fun!
SURF Lessons All Ages, Gipsy Riders!