Sunset canyon horseback trail ride
Sunset canyon horseback trail ride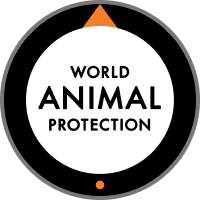 Leiðbeiningar útbúnar í samráði við World Animal Protection
Í bið til og með 14. júní. Til að vernda heilsu samfélags okkar er gert hlé á upplifunum Airbnb á mörgum markaðssvæðum vegna COVID-19. Opnaðu hjálparmiðstöðina fyrir nýjustu fréttir áður en þú bókar.
Sunset canyon horseback trail ride
Sunset canyon horseback trail ride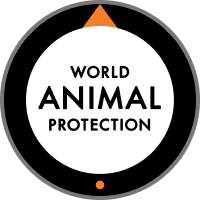 Leiðbeiningar útbúnar í samráði við World Animal Protection
Í bið til og með 14. júní. Til að vernda heilsu samfélags okkar er gert hlé á upplifunum Airbnb á mörgum markaðssvæðum vegna COVID-19. Opnaðu hjálparmiðstöðina fyrir nýjustu fréttir áður en þú bókar.
Most evenings and each month on the full moon we ride out to enjoy the sights, sounds and smells of the Santa Monica mountains at night. It is an amazing experience! The terrain is varied so we'll travel over dry arroyos, through grassy fields and through oak groves that were devastated by the Woolsey fire last year! Depending on your level of experience, we can climb up about 700 feet to a lookout point to take in the full spectacle of the full moon or sunset or enjoy a leisurely ride on a wide, flat trail through the park. Either way the magic and fun continues in this 2 hour equestrian experience. When you first arrive at my ranch you'll have time to help groom and tack up your mount, with a riding lesson included in the experience to tune up your skills. This will give you an opportunity to get to know the horses, and give your experienced wranglers an opportunity to assess your skill level and pair you with the best mount for you! Then we ride out in a small group from my front pasture into Cheseboro Park at a slow pace to let the horses warm up. Afterward back at the ranch you'll help the wranglers unsaddle, and if the horses aren't going back out, you'll help feed and grain them, and tuck them in for a good night's rest. This is a magical experience that you won't soon forget.
Allir gestgjafar verða að fylgja leiðbeiningum útbúnum í samráði við World Animal Protection.

Umhyggjusamir og sérfróðir gestgjafar

Lærðu af líffræðingum, náttúruverndarsinnum, bændum og öðrum.

Sjáðu meira en 300 dýrategundir, allt frá alpaka til sebrahesta.
My ranch is in a secluded canyon north of the hustle and bustle of Los Angeles where I raise goats, sheep, horses and chickens. I grew up with horses in Pennsylvania and have been riding ever since. In fact, my first date with my husband was a sunset ride making this an ideal choice for date night! I've also provided livestock for summer camps and teaching programs. My horses are gentle and well trained. I steward the 29 oak trees on my property and maintain them for future generations to enjoy. Some of my trees are quite old! All in all for the last 22 years I've maintained this small piece of heaven as a natural, pesticide free, eco-friendly haven and I want to share this with you. My son, Wyatt, is a wrangler here at the ranch, too. If you'd like to stay the night check out our listings on airbnb and instagram at twentynineoaksranch.

Saddles, helmets, tack and horses
Yfirlitshluti til að fara yfir síður
The sunset rides follow a flat trail through the park and depending on your experience level may climb up a tight canyon spur to a fantastic lookout point or wind through the oak forest through grasslands before crossing the road to follow a winding trail back to the ranch. Each ride is unique and tailored to you. After a few exciting up and down jogs you'll be back at 29 Oaks where you'll feed and tuck in the horses for the night.
Hægt er að afbóka hvaða upplifun sem er innan 24 tíma frá bókun til að fá fulla endurgreiðslu eða allt að 7 dögum áður en upplifunin hefst.
Haltu öllum samskiptum innan Airbnb. Til að gæta öryggis greiðsla þinna skaltu aldrei millifæra fjármuni né eiga í samskipum utan vefsíðu eða apps Airbnb.
Allt að 3 gestir frá og með 14 ára aldri geta tekið þátt.
Bring appropriate clothing including jacket and hat, if needed. Sturdy shoes or boots with a heel (no vanity shoes, please), gloves, if desired, sunglasses and water for the ride.
My horses are not hacks. Be honest about your skill level. Helmets are mandatory not optional. In booking this ride you acknowledge that you acknowledge that although we do everything possible to keep the experience/guests safe this is a dangerous activity that could result in injury, pain or death.
Sunset canyon horseback trail ride